Prof. Dr. Stanislav Dimitrov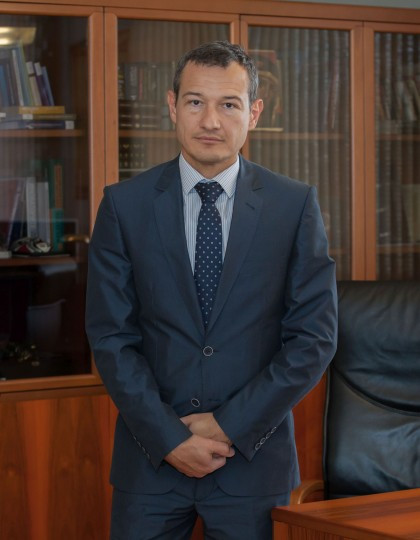 Prof. Stanislav Dimitrov, PHD is Head at VUZF-Lab"s "Insurance and Pensions" Research Department. He is a lecturer of "Financial management", "Financial budgeting and planning", "Management of Pension Company", "Investment policy of capital pension funds" and others. His main research interests cover the fields of capital pension insurance, corporate finance, financial management, saving and investment products, innovation in insurance, financial analysis, M & A.
Assoc. Prof. Dr. Stanislav Dimitrov holds Master degree in Finance from the University of National and World Economy, Sofia. His doctoral dissertation is on the topic of "Evaluation of a pension insurance company". He is the author of two books on "Corporate Finance" and "Organization and Management of a Pension Company" and a monograph "Development of capital pension funds (financial aspects, results, solutions and perspectives for Bulgaria)".
Alongside with his academic activity Stanislav Dimitrov is engaged in management positions in companies related to life insurance, non-life insurance, pension security, including Pension Insurance Company Saglasie AD, Pension Insurance Company DSK-Rodina AD, Life insurance company Sogelife and Life insurance company Saglasie. Since 2011 he is the CEO of Life insurance company Saglasie AD. He represents the Company in the Association of Bulgarian Insurers. He is member of the Life insurance commission and the Finance commission within the Association of Bulgarian Insurers. He is chair of Corporate Finance Club at VUZF. Stanislav is a scientific advisor of doctoral candidates at VUZF. He is a member of the International Business Academy and the Academic Council at VUZF University. Prof. Dimitrov takes part in the work of the Scientific Council of the Cross Border Benefits Alliance-Europe.